Top Five Vintage Shops: Portland, OR
Over the weekend the mod fix had the pleasure of heading down south to Portland, OR in order to explore the many vintage stores specializing in mid-century modern that this city has to offer.  What we found was a wide array of great odds and ends,  beautifully restored unique pieces, designer classics, and kitschy wonders as far as the eye could see.  We even snagged a couple of bargain deals for our own inventory needs which will be available for purchase at our webstore in the upcoming weeks. 
to view our current inventory head over the the mod fix's facebook page and check out our photos.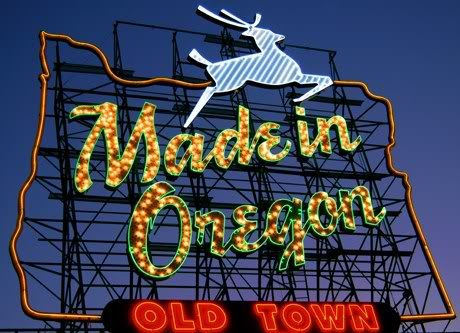 Although it's tempting to keep these northwest gems all to ourselves, we thought it would be selfish not to share with you the many great places that specialize in all things mid century in Portland.    Here is a list  of our Top 5 Favorites in the Rose City:
2109 Northwest Irving St # C1
Portland, OR 97210-3713
(503) 243-2580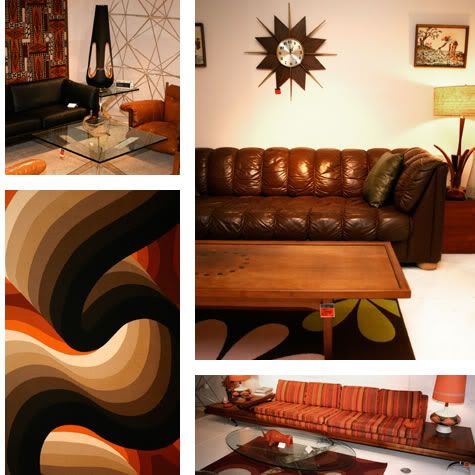 You can find this little beauty in Portland's downtown Pearl District in a basement space that doubles as a vintage clothing and mid century furniture shop.  Portland Modern is known to have good prices on hard to find designer classics and other space age wonders. 
1726 Northeast Broadway Street
Portland, OR 97232
(503) 287-3764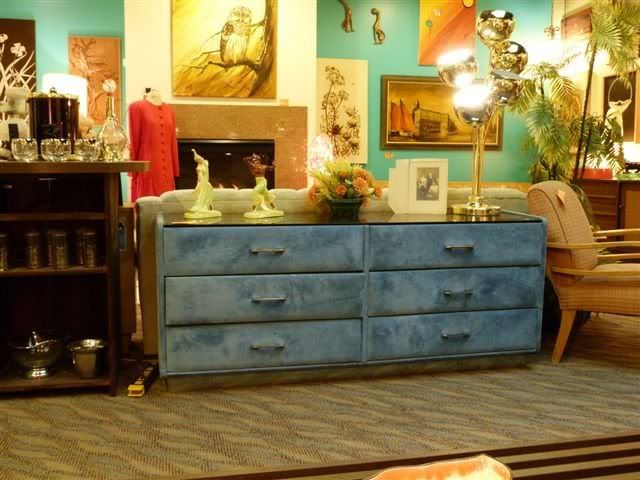 This is the new kid on the block.  I heart Retro is a fun, kitschy, funky, retro environment with a definite 1970s vibe.  Lots of good deals, and low prices.  Also plenty of hard to find odds and ends, and a friendly staff.  Don't be surprised to stumble across some great space age finds and possibly you're grandma's rec room couch at this NE hot spot.  I Heart Retro is a little tricky to find with an inconspicuous red awning…but rest assured it is there at NE 17th & Broadway.
3. Vintage Pink   
2500 SE Hawthorne blvd.
Portland, OR 97214
503.224.8100
Located in the Hawthorne District of SE Portland, this is a large warehouse-esque spot with so many mid century marvels that one might get lost in here for hours.  We've been known to find more than a few irresistible deals in this place.  Vintage Pink offers a wide variety of items from vintage clothing, housewares, vinyl's, and furnishings.  The owner who bounces between Vintage Pink, and his other store Modern Pink is quite friendly and will be glad to answer any questions that may spring to mind.  If you're looking for a more upscale, less crowded version of this store, head over to Modern Pink in Portland's laid back Sellwood neighborhood.
2. Look Modern  
800 Southeast Hawthorne Boulevard
Portland, OR 97214
(503) 232-5770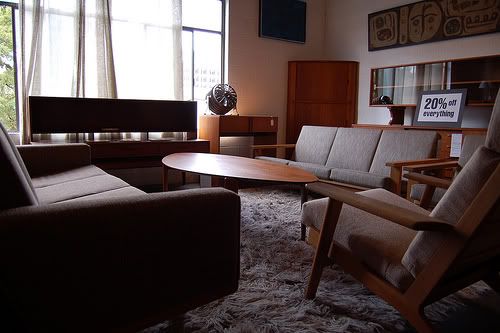 This place is for the more well-to-do collector.  Look Modern is located in SE Portland, just a block off of Hawthorne Blvd.  This place is more like a museum than a storefront.  Open to the public on weekends, Look Modern has probably the largest and most exquisite collection of Danish teak vintage home furnishings that we have ever seen, plus many mid century modern classics and hard to find designer originals.  If you find yourself in SE Portland on a Saturday afternoon, this place is a definite must see. A little off the beaten path, Look Modern is located on the top floor of a building at SE 8th & Clay.
 4722 Southeast Hawthorne Boulevard
Portland, OR 97215-3250
(503) 230-2620
This is hands down our favorite vintage shop in all of Portland.  Located in the 'Bermuda Triangle' of Hawthorne District,  Hawthorne Vintage has it all.  This store is primarily for the mid-to-upper scale collector, but you can still find lots of great home items and bargain prices.  When you enter the store, you come in to the front show room that is typically stocked with a variety of beautiful Danish teak modern furniture in excellent shape, and designer classics the likes of Herman Miller and Knoll.  As you venture onwards through the store you come to a large back section with a wide range of less known vintage furnishings and home accessories, a section dedicated to all things Tiki, plus all the kitschy wonder you could lay your eyes on…and all at very reasonable prices.  A classy joint no doubt about it.  Check out Hawthorne's sister store, 'I Remember That' just a few blocks away on Sandy blvd.
 ***other notable mentions that didn't make this list include Lounge Lizard, Shag Mid Century, and The Good Mod***
Happy Hunting!
-the mod fix